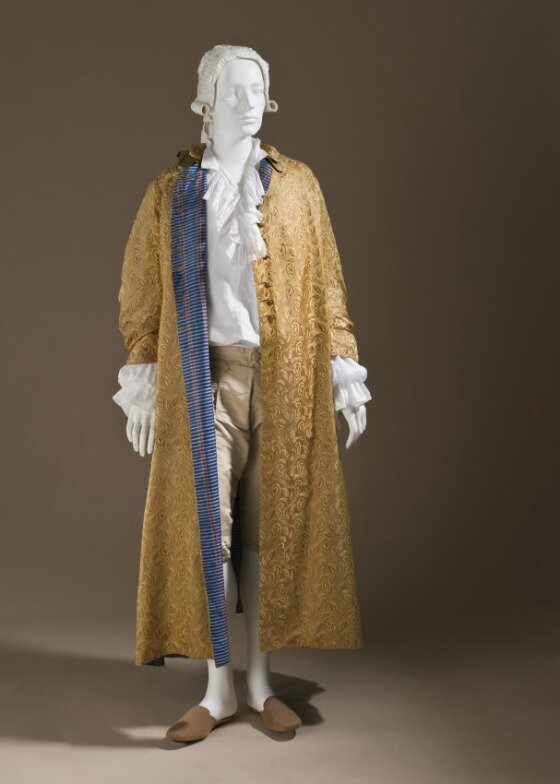 These cold days of Winter, coupled with the on-going COVID restrictions have meant that we're all spending more time in comfortable clothes around the house.
Always one to find inspiration in the strangest of places, I had a sudden desire to make a miniature banyan, the ancestor of the dressing gown, and an accessory that no self -respecting gentleman would be without!
The British fashion for the Banyan began in the 17th century. It was a garment inspired by the loose, silk robes of the Middle East, and was usually made of rich silks or brocades. Only the very rich, leisured gentlemen could afford some downtime, and the banyan became a symbol of the elite, to the point that it was de rigeur to have one's portrait painted while wearing one.
The 17th century English diarist, Samuel Pepys was such a social climber that he even hired a banyan to wear for his portrait!
https://www.npg.org.uk/collections/search/portrait/mw04948/Samuel-Pepys
The construction of the banyan was very simple, with no collar or cuffs, cut from one piece of fabric. The luxuriousness lay in the amount of fabric that was needed to make one, and the fine, expensive silks used. I used this authentic pattern from the 18th century, and it was very simple to make.
I chose a simple, plain beige silk, because that is what I had on my work-box, and one of my resolutions this year is to use more of the things I have in stock, rather than ordering online. After a decade of miniaturing, I have quite a lot of things!
I also chose it because it is very difficult to find a light silk with a pattern that is the correct scale. Most brocades are too stiff for miniatures.
Cutting out was easy, and I used a fine line of glue to seal the cut ends before sewing them, to stop fraying. I have yet to find a fray-check product that doesn't bleed into silk.
I should say at this point that I am not really a doll person. My house doesn't have a doll family, as I prefer the interiors as they are.
But hiding in one of my fabric drawers was this little chap. He had been bought a long time ago, from a very cheap dolls house shop online, and the quality was, well, not good.
I rewrapped his body, changed the giant boots he was wearing for a daintier pair of legs, added stockings and shoes made from glove leather. The shirt was made out of an old handkerchief, and the stock around his neck from silk ribbon. A pair of silk breeches and presto, not so bad after all!
The banyan was cut to fit this doll, but as his arms are too short, I gathered the sleeves to show off his lace cuffs, and added a couple of decorative tassels ( I do like tassels!). Looking snazzy and relaxed 18th century style.
When the vogue for shaving your head and wearing a wig happened in the 17th century, gentlemen had a bit of a problem. The expensive and difficult to keep wigs would only be worn when fully dressed, and weren't very comfortable. Lice and shaving rash meant that most men took them off as soon as possible, but then their poor bald heads were quite cold!
A fashion for caps was the solution. Not to be confused with nightcaps, these were worn in the day, and ranged from stiff embroidered hats to soft, informal turbans.
(I think I will definitely have to embroider a miniature version of this one!)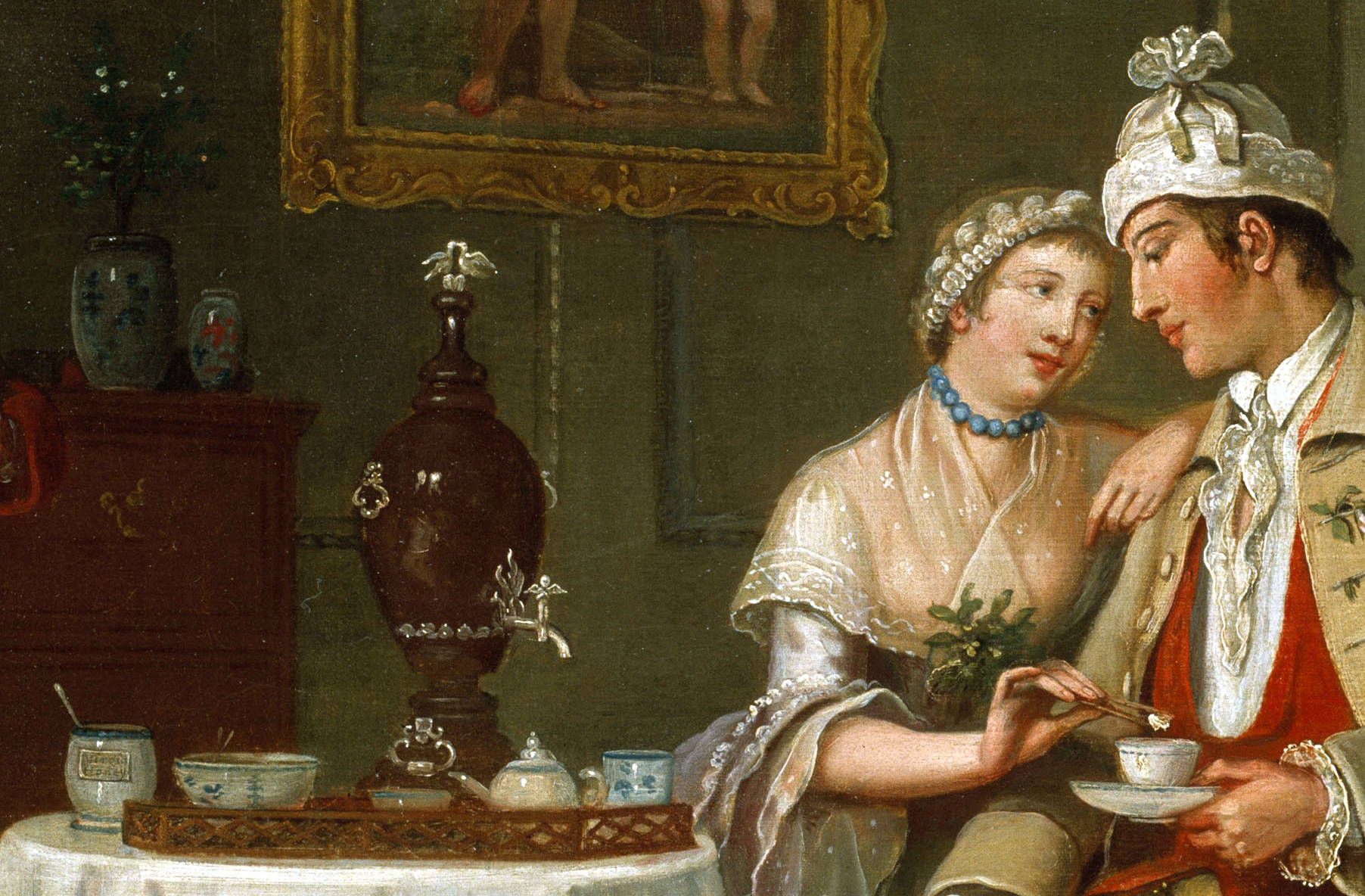 I made our chap a matching cap from silk, nice and loose at the top, with, of course, a tassel. Very chic.
Now we're ready for the portrait!
I hope he feels warm and relaxed, and I hope you do too!