The Dining Closet is racing on, and I have decided to embrace my mania for blue and white in this room! Because it IS getting a little blue and white, isn't it...?
I found some amazing ceramic tiles from Romney crafts that were blue and white AND affordable, so, out went the mod podged paper variety, and in came the new and improved real ceramic! (Although I still have to finish tiling the bottom, and wire in the fire, and glue the chimney brace and and and...)
I decided to DAS a really simple stone fire surround, which worked out well, and I think goes well with the 'busy' Delft tiles.
Here is some inspiration:
and John Knox House in Edinburgh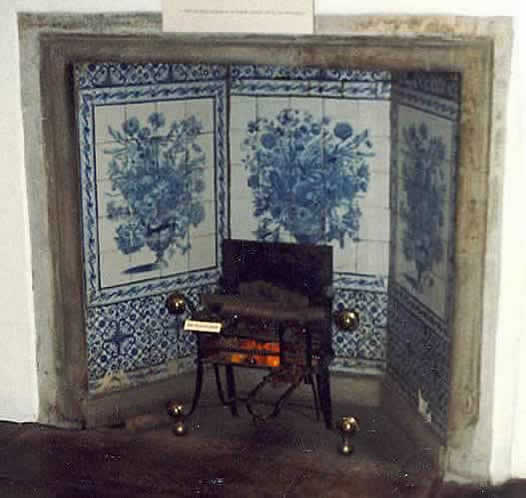 I love the shape of this one, quite simple but effective, and great for my corner fireplace
The table and chairs were a lovely gift from my mum, made by Master's Miniatures. I had wanted a dining table, but found most were far to big and dominant for my narrow, long room. This beautiful oval table breaks up the rectangular shape of the room without blocking out the details and fireplace at the end, so I was extremely happy with it. Thank you mum!
The chairs came already upholstered, and I still have to decide whether to keep them like that, or give them the 'Latchkey and Jonquil' embroidery treatment. I think for now, I will leave them as they are, I like the subtle cream stripe, and of course, it stops me from going too blue and white!
I have to say that I am always delighted at the quality and workmanship of Master's Miniatures, even though on their website, the photos don't do the pieces justice.
This is the last blog post for a little while, as I am going into hospital for an operation
: (
and then convalescing on holiday, BUT I will be revealing the entire stumpwork mirror in September à la rentrée, so be sure to pop back then,
Thank you for all your comments and support, it is greatly appreciated,