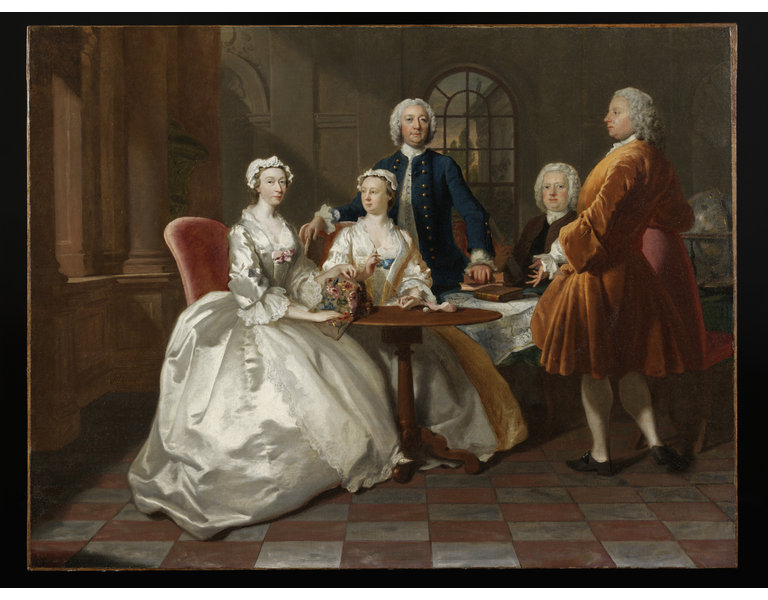 There is something wonderful about being able to find the story of past embroiderers whose work we are inspired by today. While searching for inspiration for the hall armchairs, I came across this painting and associated needlework.
They belong to the Victoria and Albert museum, and are related to Jane Vigor, a very interesting 18th century character, who embroidered them. You can see her holding her embroidery on the far left of the painting, and below are some examples of her work.
Jane Vigor was a fascinating, yet little known person, who spent time in Russia at the court of Empress Anne. She wrote about her experiences, and to all accounts was a lovely and intelligent woman.
You can read more about her here.
I love these seat covers - they incorporate some of my favourite elements, and the rich blue-greens and bright yellow. I shall be using these as inspiration, though I am using a deep ruby red silk. I like imagining what her life was like, and her own design process when she made them.
All images copyright V&A Museum